Everyone can enjoy outdoor activities to appreciate lose some weight, reduce risk of heart disease and improve blood pressure. Hiking will help build muscle strength in your legs and strengthen your core. During hiking trips to the Peak District or Lake District, trekking poles become indispensable equipment.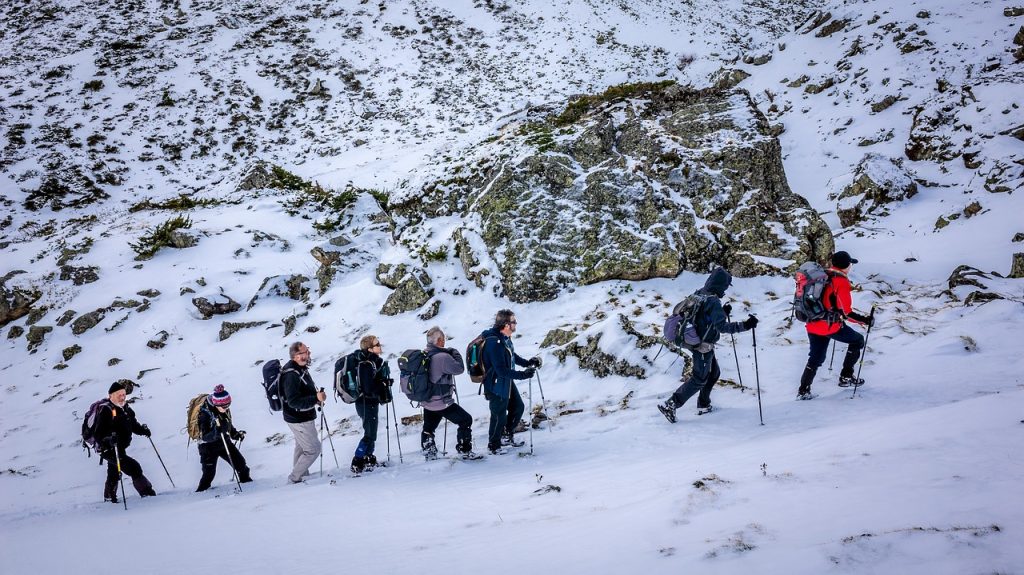 Reason to use trekking poles:
There will be times that you need more traction, such as inclines and declines on a mountain, and the trekking poles give stability and balance. No matter what happens, whether crossing a river, walking on ice or a loose rocky track, with trekking poles you have two additional points of contact with the ground.

By using poles you reduce the impact to your feet, ankles and knees by over 20% and transfer it to your sticks. These is why trekking poles are a perfect option for seniors and people who have injuries, or want to prevent them.

Trekking poles will give you the ability to move safely while tearing through potentially harmful vegetation, such as thorn bushes and poisonous plants. If needed you can even use it to remove spiderwebs on the walking paths.

During walks through peat bogs where the area is always wet or muddy, it is hard to know if it is too deep to cross safely. With trekking poles you can check how deep the mud is, and the same goes for muddy puddles or deep snow.
Travelling through villages we can meet stray dogs, and in more rural places there can even be wild animals such as wolves and bears. In extremely dangerous situations, you can use trekking poles to defend yourself or deter attacking animals. By holding poles out, we give the perception to animals that we are much bigger than we are, so most of the animals will leave us alone.
You can easily turn your trekking pole into a selfie stick by mounting a StickPic mount for your mobile phone or camera on the top of your trekking pole.

During camping and mountaineering, we can use poles as tent stands or a useful place to hang and dry your sleeping bag.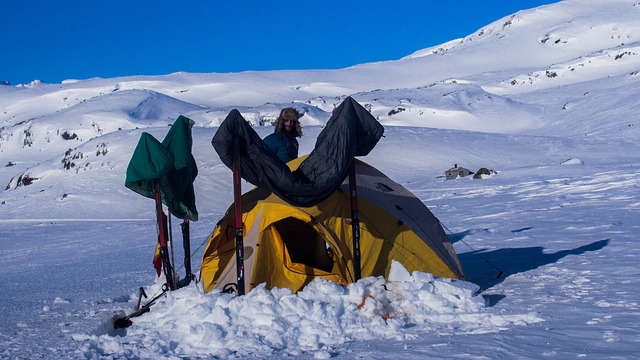 Many beginners going for a longer escapade in the mountains and purchasing trekking sticks may choose a particular model without checking its parameters, construction and function, so their choice may not be fit for purpose. Thus, you should consider carefully the kind of trekking pole you need.
Which hiking poles are the best?
Differences in hiking poles can be very subtle, but have a big impact on functionality. All trekking poles are not equal, and the equipment for an activity depends not only impacts on our comfort but also on safety and health. This article will help you choose what you are looking for.
Trekking, or Nordic walking poles?
At first glance, both look almost the same, but this is only an illusion. Nordic walking poles are designed to be used on a flat surface. Trekking poles are designed to help you during climbing and prevent you from slipping. They are much stronger and can also absorb harder impacts.
In this article we focus on the first type, that is, trekking poles used in the mountains. Currently on the market, you can find a wide range of trekking poles. They differ in weight, size, material, wall thickness and diameter, etc.
Which material to choose?
The cheapest poles are made of ordinary aluminium or glass fibre which you can already find for £20. In my opinion, this is a waste of money because they will not be strong enough
The most popular are poles made of lightweight high-strength aluminium shafts. They are light and strong. Even if they bend during a fall, they can be straightened out
The last material used for production is carbon.  This material is very expensive to produce, so the price of the sticks is high. Their biggest advantage is their weight and stiffness. Unfortunately, they are not as resistant to damage as aluminium
Another interesting option is a carbon and aluminium blend, which reduces weight and uses aluminium in places more vulnerable to damage
Another subject that requires discussion is the locking system
A twist lock is triggered when the parts are joined. This solution is not the safest and is not the most convenient. By the way, when we have sweaty hands, we may have difficulty opening the poles
The Clamp Locking System is a very easy, good and reliable locking system even wearing gloves. This locking system is the most popular and we recommend it
Folding walking poles like the Black Diamond Distance Z are protected against damage or abrasion by a special cord. This mechanism allows for the quick opening of the pole
Trekking Pole Tips
The smallest element, but very important, is the tip of the stick. Which, of course, comes into contact with the ground. This element should be made of a very durable and abrasion-resistant material. Like sintered carbides and hard steel tips. Changeable tips are very useful and only cost about £5.